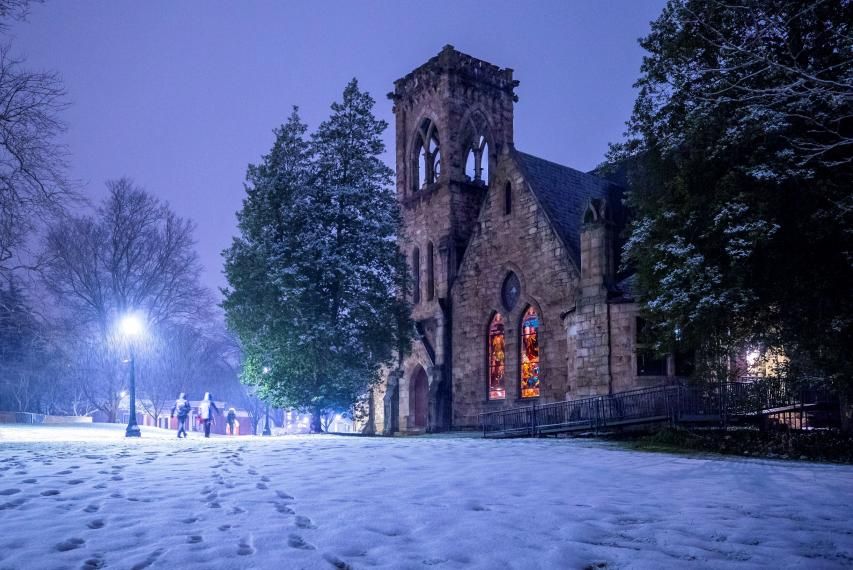 Winter weather has arrived with the potential for ice and snow to impact the University's operating schedule. Although many of UVA's services are currently delivered remotely and many employees work off-site, the University is monitoring weather as usual this winter to determine when changes to operations on the Grounds are necessary. Employees who have been working from home should continue to do so regardless of the possible impact of inclement weather on operations on Grounds.
All employees have been assisgned an emergency reporting status, but this designation may not apply during the pandemic. If Academic Division staff are unsure of their reporting status, they should check with their managers. 
When the Academic Division modifies academic operations, the decision is communicated through multiple channels as early as possible to give members of our community time to plan.
An email to everyone with an active @virginia.edu address
Recorded message on phone "hotlines" (434-243-7669 and 434-924-7669)
Emergency Homepage
@UVA_EM on Twitter
When UVA Medical Center modifies its patient care and business operations, it utilizes any or all of the following channels to communicate changes in operations during inclement weather:
Recorded message on phone "hotlines" (434-243-7669 and 434-924-7669)
UVA Health Status Board (UVA Health login credential required)
Direct communication from your Supervisor 
Mass E-mail
Local news outlets (Daily Progress/CBS 19/NBC 29)