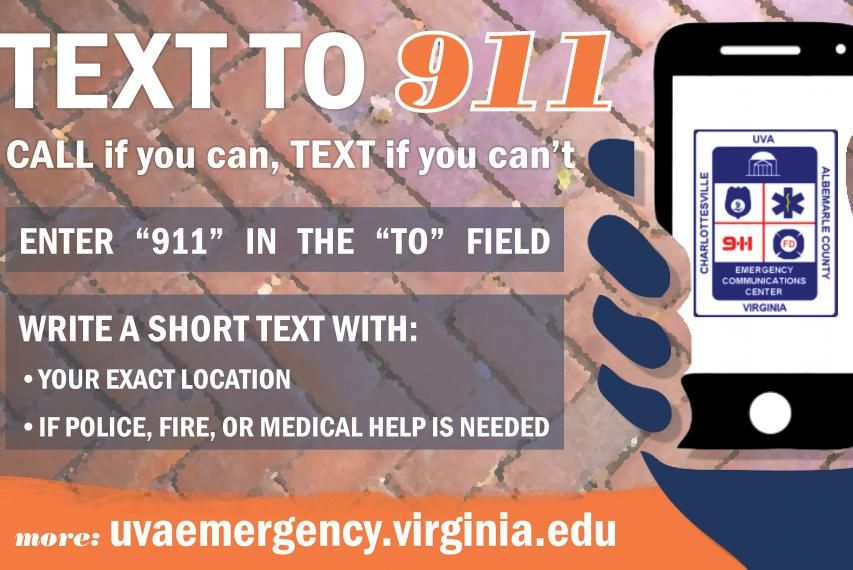 Persons in Charlottesville and Albemarle have a new option for contacting local emergency services - text-to-911. Text-to-911 is designed to help people in three types of emergency situations: when it's not safe to speak, such as in an active shooter, or domestic abuse situation; when a person is deaf or hard of hearing; or when a speech disability or medical condition makes a person unable to speak. People should always call 911 if they can, but text-to-911 when they can't.
The new feature is available to anyone with a mobile data plan who is in the Charlottesville-UVA-Albemarle region.
Texting a message to 911 is simple. Enter "911" in the "to" field. Write a short text and be sure to provide your exact location and whether you need police, fire, or medical assistance. You will receive an automatic reply. If you don't receive a reply immediately, you need to call 911. Text-to-911 does not support emojis, videos, pictures or group texts. The service is available in English only. For more information, see www.communityemergency.org.